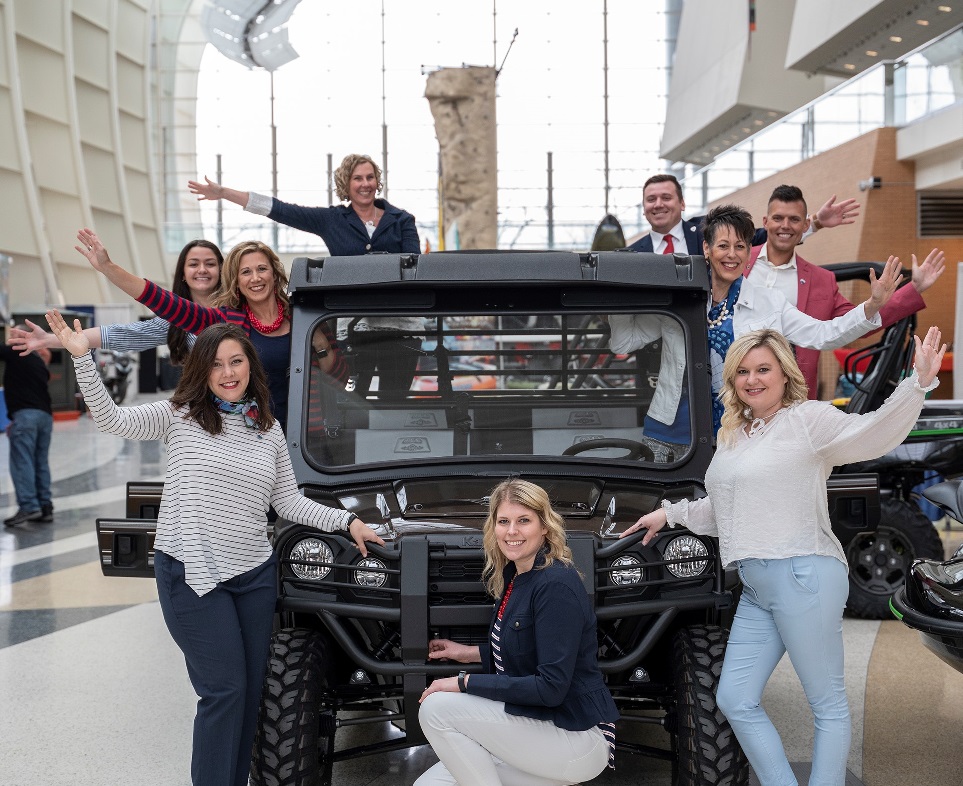 Do you Prefer a High Commission Split or a High 1099?
Learn why joining our team will increase the amount you take home to your family!
At Grand Allure Home Group, we

work hard

,

have fun

and

give back to our community!

We have systems for everything ... training, open houses, creating a business plan, community classes/workshops, prospecting, showings, and more! With hundreds of homes sold, we know how to offer a first class, concierge level service to our clients.

Our CORE VALUES are a huge part of who we are. They are:
L egacy
O outstanding
V alued
E nthusiastic
W ork Hard. Play Hard.
E thical
S uccess
T imely
M otivated
I ntegrity


FREQUENTLY ASKED QUESTIONS
How are you helping agents increase their business?
We help agents focus on their biggest value proposition, themselves. Agents hire us to do their marketing, technology, and back office administrative services. Rather than making the business about us, we make it about them. What does this particular agent need to succeed, and then we get them the structure and resources to accomplish their goals.
Why RE/MAX?
When we looked at the various brands in our area, we wanted a strong international brand. We like the international exposure of RE/MAX, a brand everyone knows, but they also give us the independence to innovate and try new things. RE/MAX was founded around the idea of agents as entrepreneurs, and we embody that vision to assist our agents to be successful.
Do you have transaction coordinators?
Our agent services division can provide transaction coordination and listing coordination, marketing, team support services, and more.
How do I get paid?
We do everything with direct withdrawal and direct deposit. We receive commissions via wire and pay agents via ACH direct deposit. If your file was complete, generally the funds are in your account less than 48 hours from when we received them and you don't have to come to the office to get a check.
Do you have office meetings?
Yes, it's important to be a TEAM. We discuss legal issues, forms changes, rule changes, or general issues our agents are facing. Other times we meet to discuss technology or business development strategies. We've spent a lot of time in the past two years talking about strategies to generate listings and how to help your buyer win in a multi-offer situation. We have a Monday meeting with our entire team and role play calls, coaching one on ones and more.
Do you provide training?
A TON of training! We provide extensive training on efficiency, marketing, technology, finance, business development, and scaling. 133 training classes last year! Sometimes it is group or small group working sessions, but a lot of our training is specialized and one-on-one. We are proudly a part of Workman Success Systems coaching and follow their training, systems, processes, and more. Ongoing training is priceless!
How hard is it to switch?
Very easy. We handle the entire process for you. It takes about a day but you don't have to do anything except sign your contract and the transfer forms that we provide. We take care of everything else for you even down to providing you a draft resignation letter from your old firm.
How do I switch?
We sign the contractor agreement and will send you a package of paperwork to sign. We'll handle the transfer paperwork with the GRAR, MR, and everything else. All you have to do is tell your current brokerage and we do everything else.
How do I change on the MLS?
We'll take care of that for you. It happens automatically once we send in the signed paperwork and there is zero downtime. The next time you login, you'll automatically be on our roster and express forms will fill everything out with our office.
What happens to my transactions?
We can work on the timing of your transfer to make the process as smooth as possible. Some brokerages transfer the transaction over to our office to make it easier for your old brokerage, others prefer you still close it through them. You'll most likely still pay the old brokerage the amount they would have been paid on the deal, but you won't pay us anything on the deals that are already pending.
What happens to my listings?
Most sellers want to remain with their agent and most brokerages don't want to keep a listing with a seller that doesn't want to be with them, so we haven't had any trouble moving listings over.
What about my transactions stored in Dotloop (if applicable)?
We can show you simple plug-ins to automatically save back-up copies of your previous transactions for your records so you will not have to worry about losing your sales data and contact information.
Will other agents share open houses?
Yes, our agents are very collaborative and gladly share open houses. We use our internal FB group to share open houses and there are available open houses every weekend.
Is there office space?
Yes - we like our team to work together in the office on a daily basis. We also have multiple conference rooms in our three offices for meetings.
Do all of your full time agents farm a territory?
No. Farming can be a good marketing channel, but we don't usually recommend starting with farming. Once you have an established business, then adding farming can be effective and we'll add that as part of your marketing plan.
How many part time agents are on your team?
We're not a good model for a part-time agent unless the part time agent is still producing at least $5 million annually. We're not the place for an agent who may only do a couple of transactions a year.
How many computers do you have available to agents? Do I need to purchase my own computer and software?
We do not supply computers to agents. To be a successful agent in this market, we recommend a lightweight laptop with at least a 7 hour battery.
What is the average income per year of full time agents in this office?
Average GCI per agent is $159,700
Explain the advantages or disadvantages of an independent versus and franchise, or multiple office real estate company?
Consumers are choosing you as the agent more than they are choosing the company, but a lot of consumers still don't realize how real estate works. They don't realize that all GRAR members have access to the same data and listings. The advantage of working for a well known company is that you don't have to spend any time explaining who your company is, or that they have the same data and information as major brands. In a listing presentation, you get to spend the whole time talking about your plan for the property, rather than having to spend 10-15 minutes explaining your company.
A multi-office real estate company is advantageous because we can afford resources that smaller companies cannot. We can scale offerings across our entire agent base and spread out the cost of our extensive training, marketing, and technology. You also will have access to more locations, more support staff, and more agents to learn from. Additionally, if you submit an offer on a listing with one of our agents, they'll know who you are and how you work, our agents like working with ours who also work hard.
What is the policy on referral fees I receive from sending outgoing referrals? Is it split with the company? If so, at what split?
Referrals are treated the same as commission income.
Do you provide leads?
We do provide leads, but we also want to focus on helping agents identify marketing channels to generate business too. That includes a mixture of networking and online lead generation.



For more information about joining our team. please complete the form at the top of the page.





Have a GRAND day!